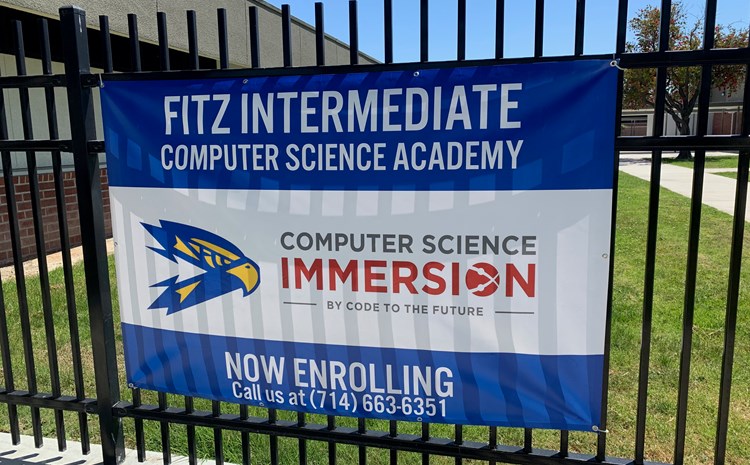 Computer Science Academy to Open at Fitz Intermediate in 2019-2020
Fitz Intermediate School is partnering with Code to the Future to launch the district's second Computer Science Immersion Academy at the beginning of the 2019-2020 school year. All Fitz Intermediate students will be part of the Academy, learning computer programming, robotics, coding and other computer science skills as part of daily instruction. 
The Garden Grove Unified School District's first Computer Science Academy at Heritage Elementary School was launched at the beginning of the 2018-19 school year and has experienced tremendous success.  Students who leave Heritage will now advance to Fitz Intermediate School and progress with the next level of computer science learning.
As part of the program, Fitz students will benefit from a technology coach, innovative curriculum, online resources, and will collaborate with an elite group of computer science immersion school leaders from across the nation.  Heritage and Fitz students will have the opportunity to take the Advanced Placement Computer Science exam and enter high school with a competitive advantage.